Projections
Most schools/venues have video projectors. Light, portable ones can be essily acquired with useful suspension devices. Video clips, be they landscape, music and dance or animation are now freely available for download from the Internet, from where they can be directly projected, or saved onto a disc or memory stick. Projecting these 'films' greatly enhances any setting you are trying to create and can provides a stimulus for role play and/or dance. A king-sized white sheet can be used to make a simple screen if you don't have a clear, white wall.
Enhance environments by adding a sense of realism to a setting like an underwater scene, a rainforest, or by reinforcing a theme such as sailing on the ocean.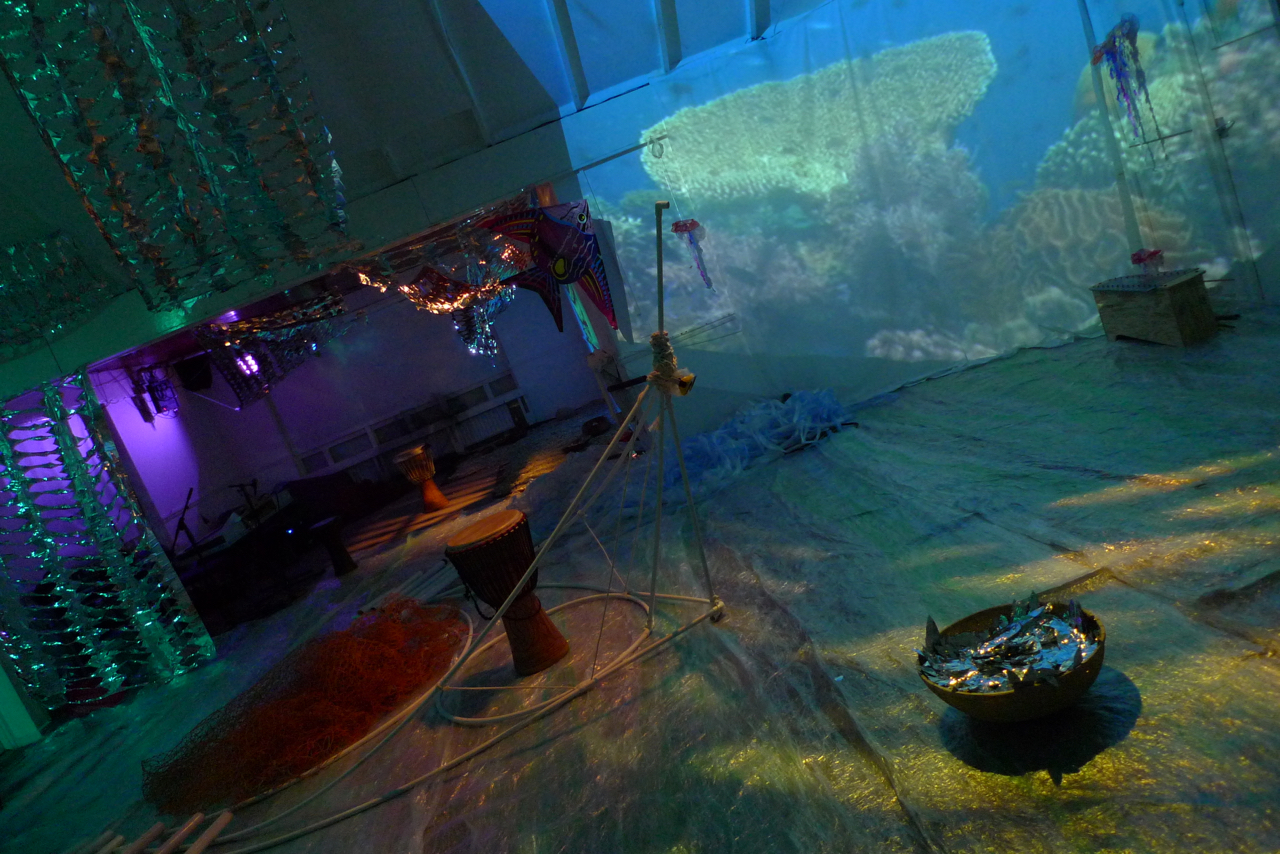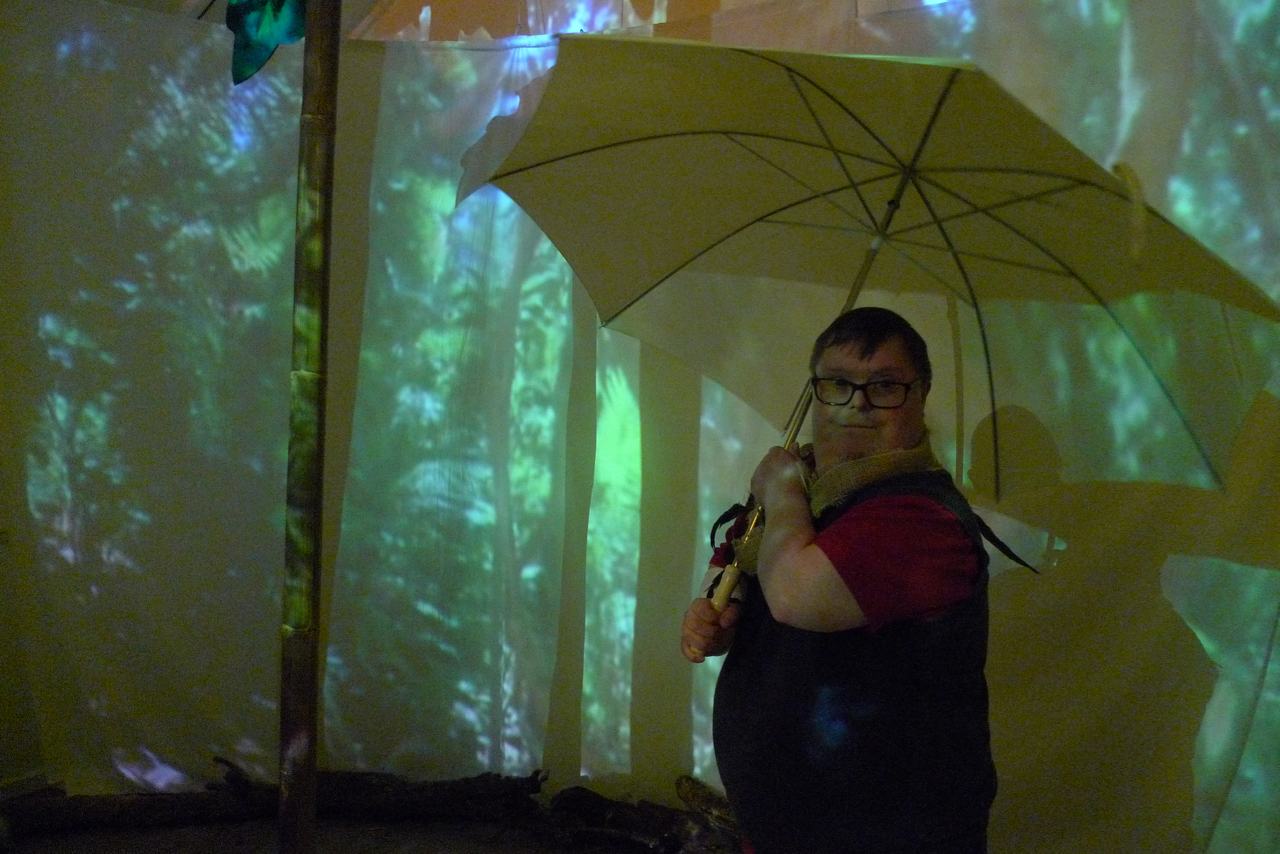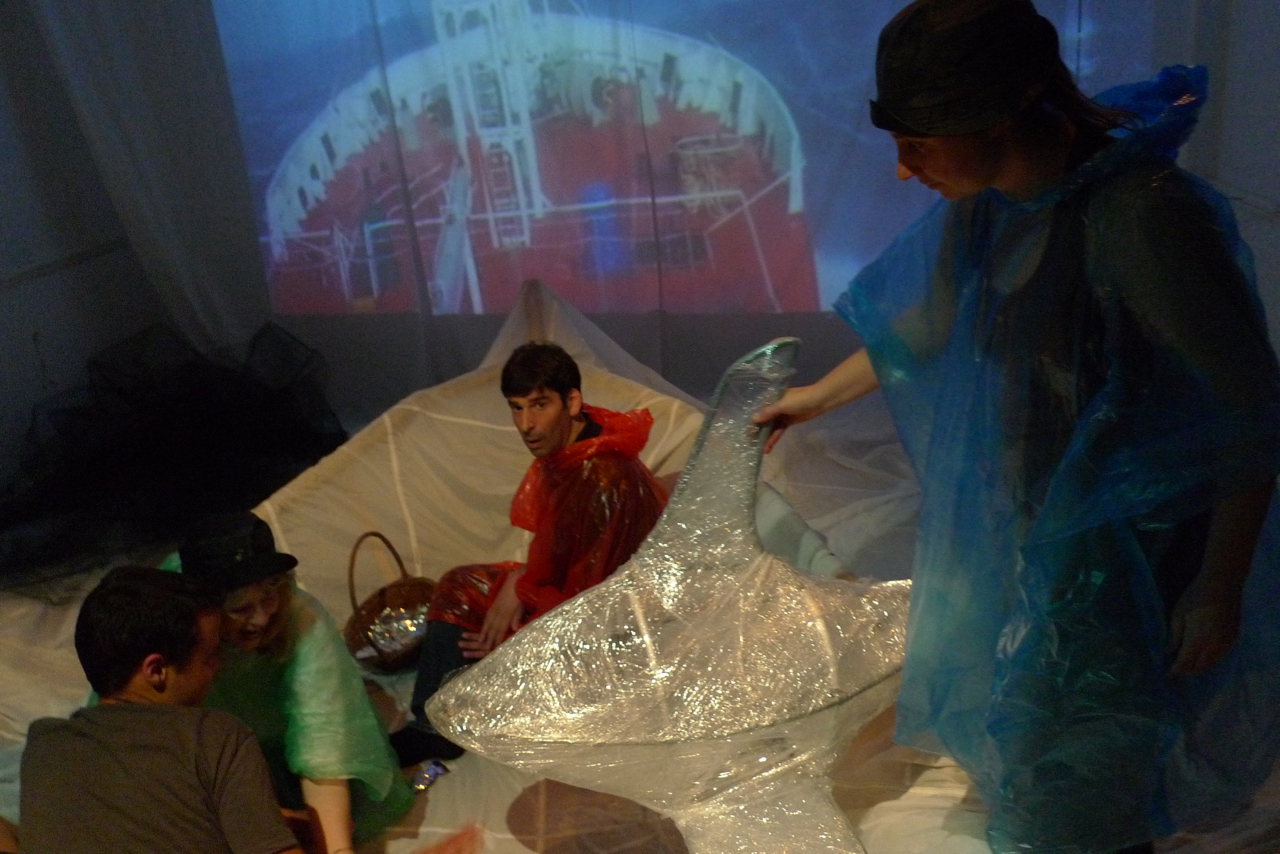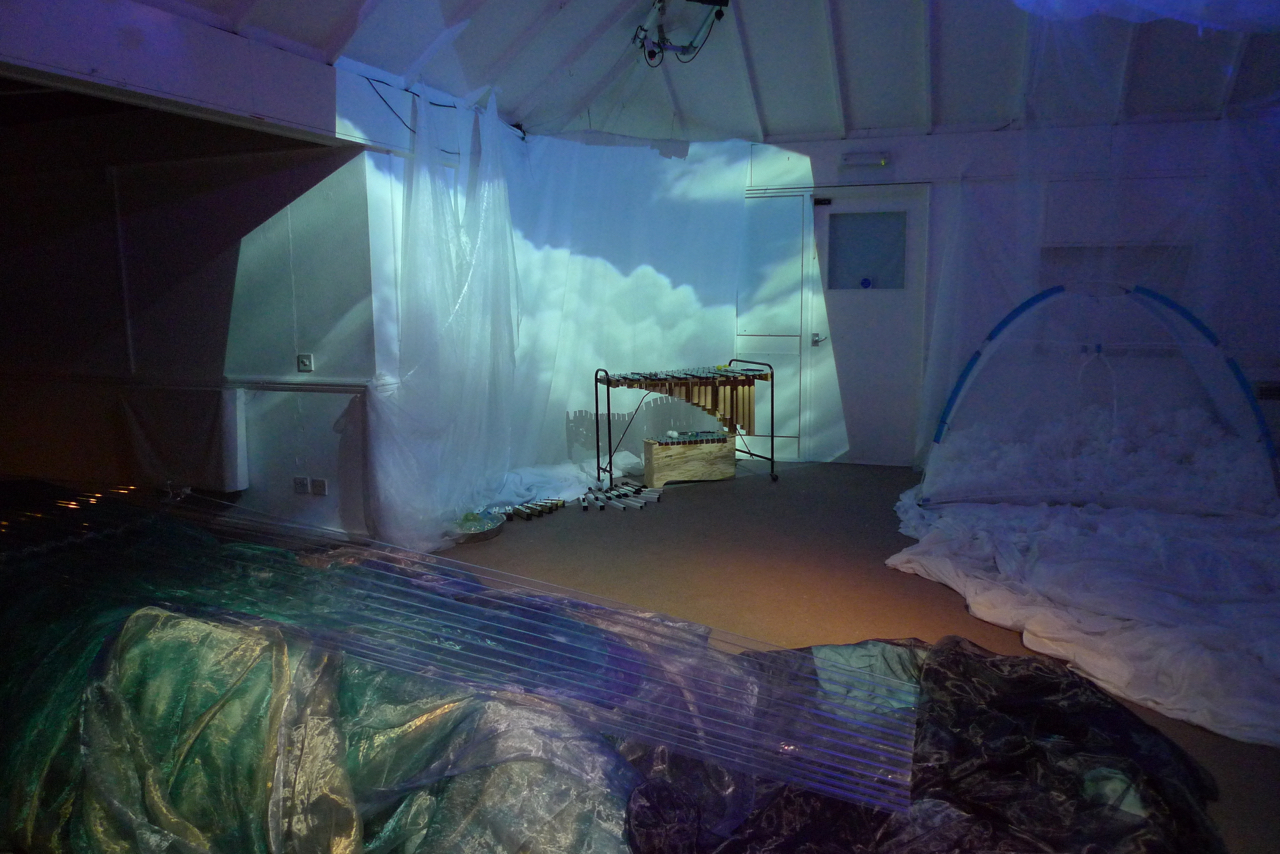 A projection can provide the focal point of a workshop - the moon projected onto a giant balloon for example...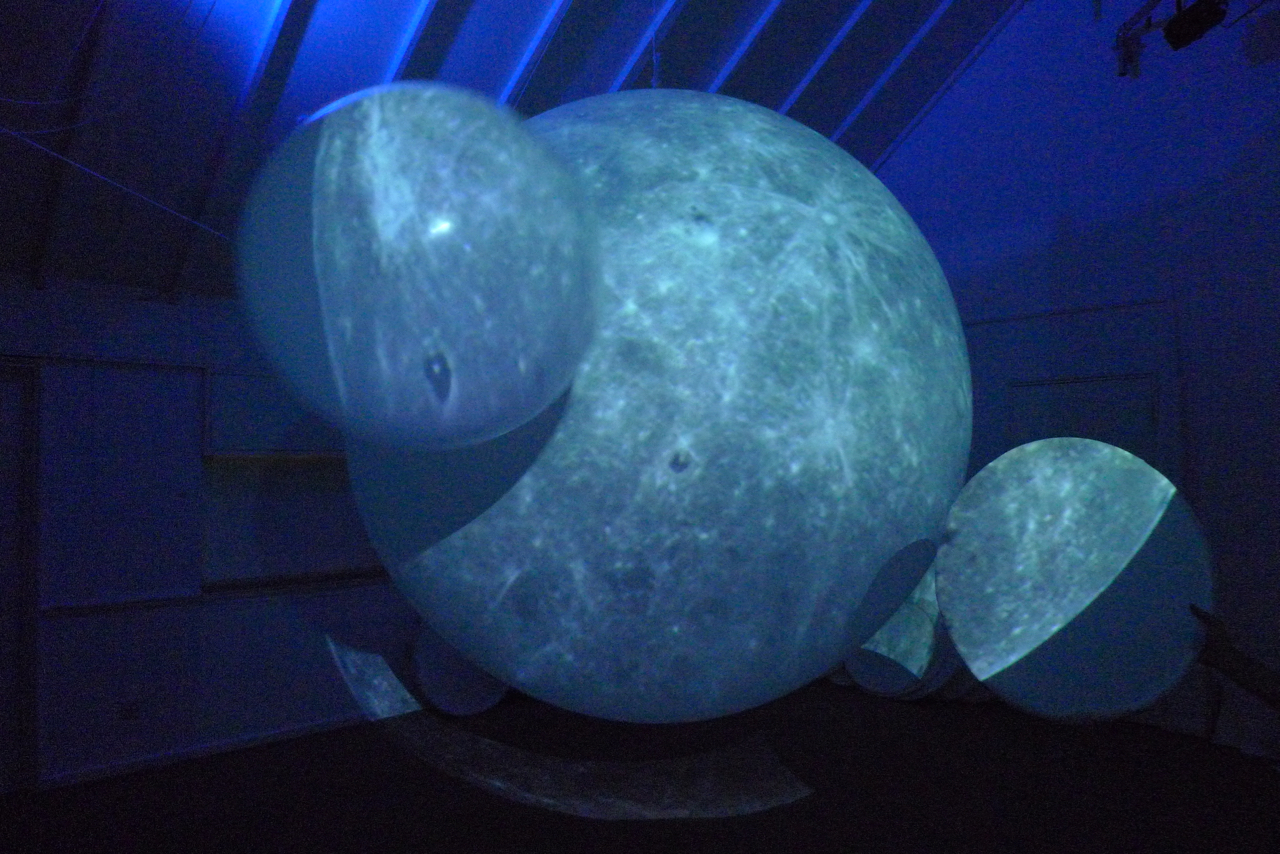 ...or alternatively, transform the whole space - a poppy field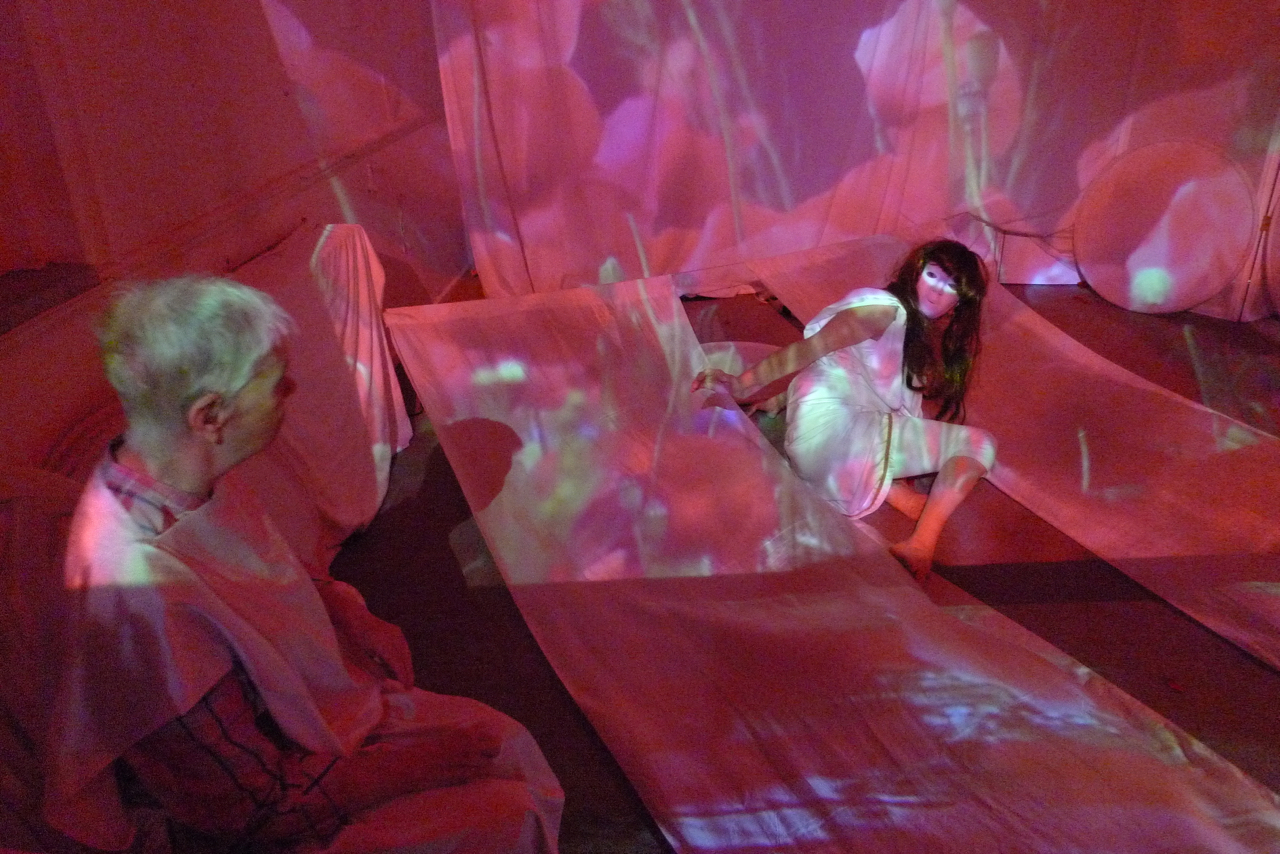 They can give a sense of movement or travel; going down a tunnel, flying over land or sea, riding a roller coaster for example.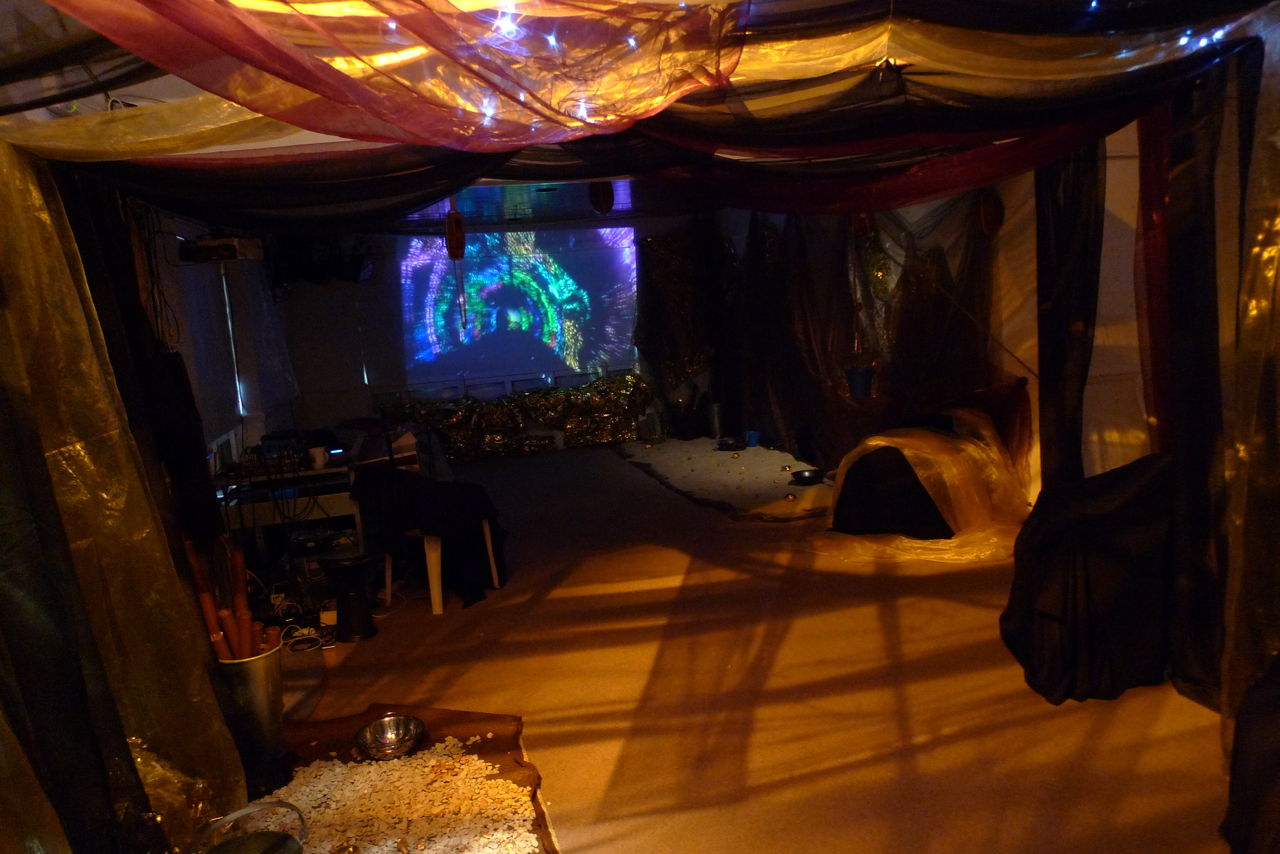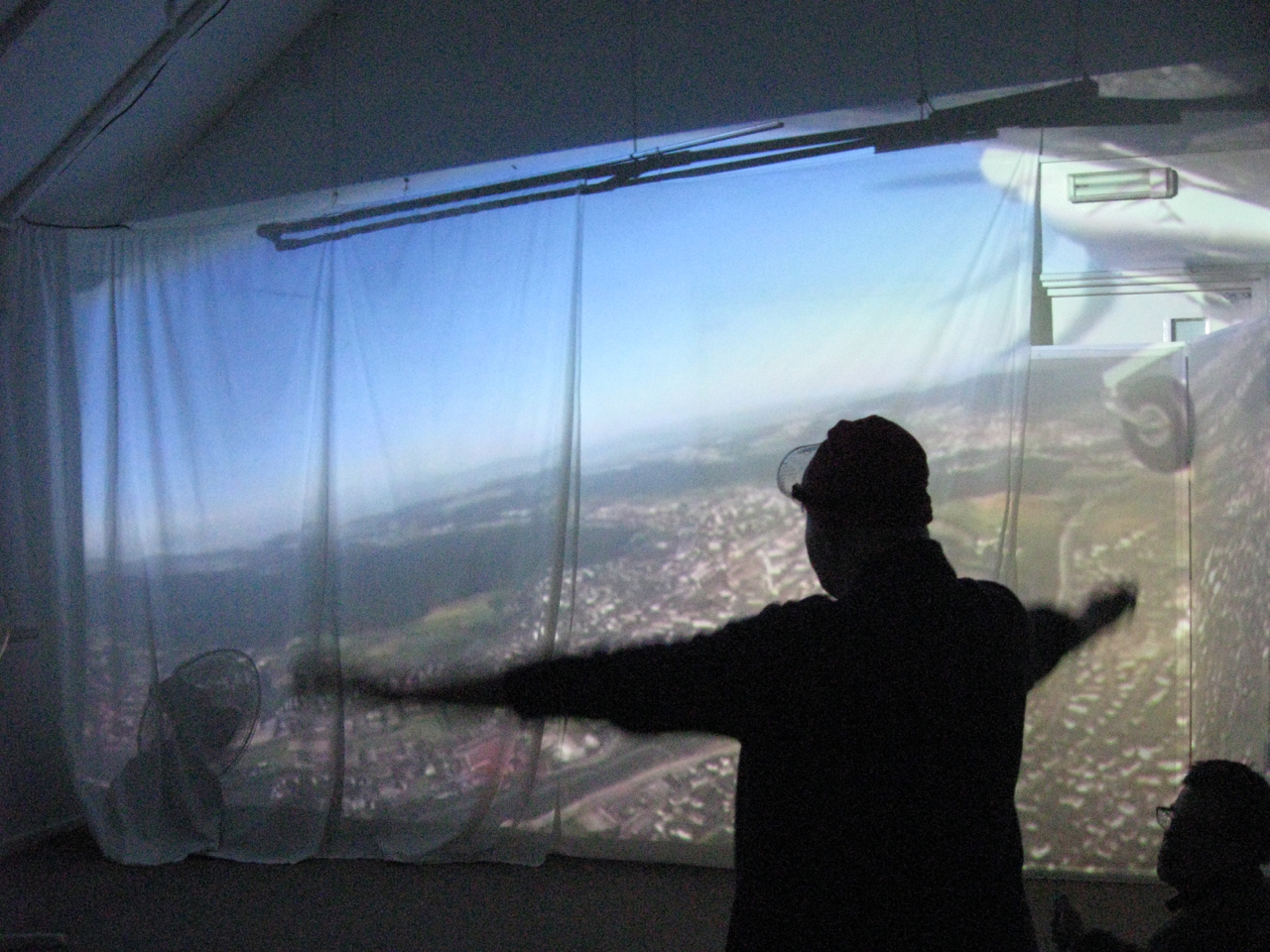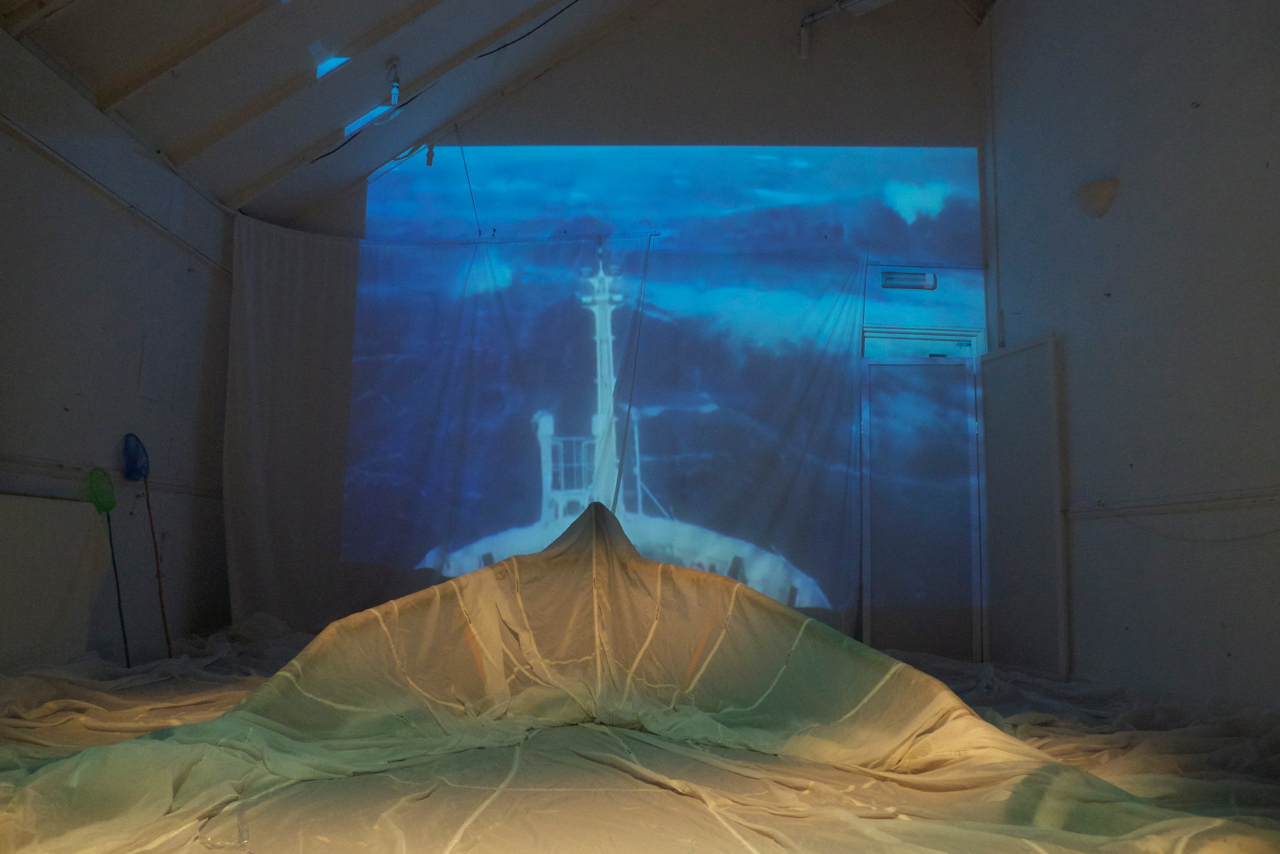 Projections can create a background to give a context in which people can play - by creating shadows, catching projections on moonhoops or cloths,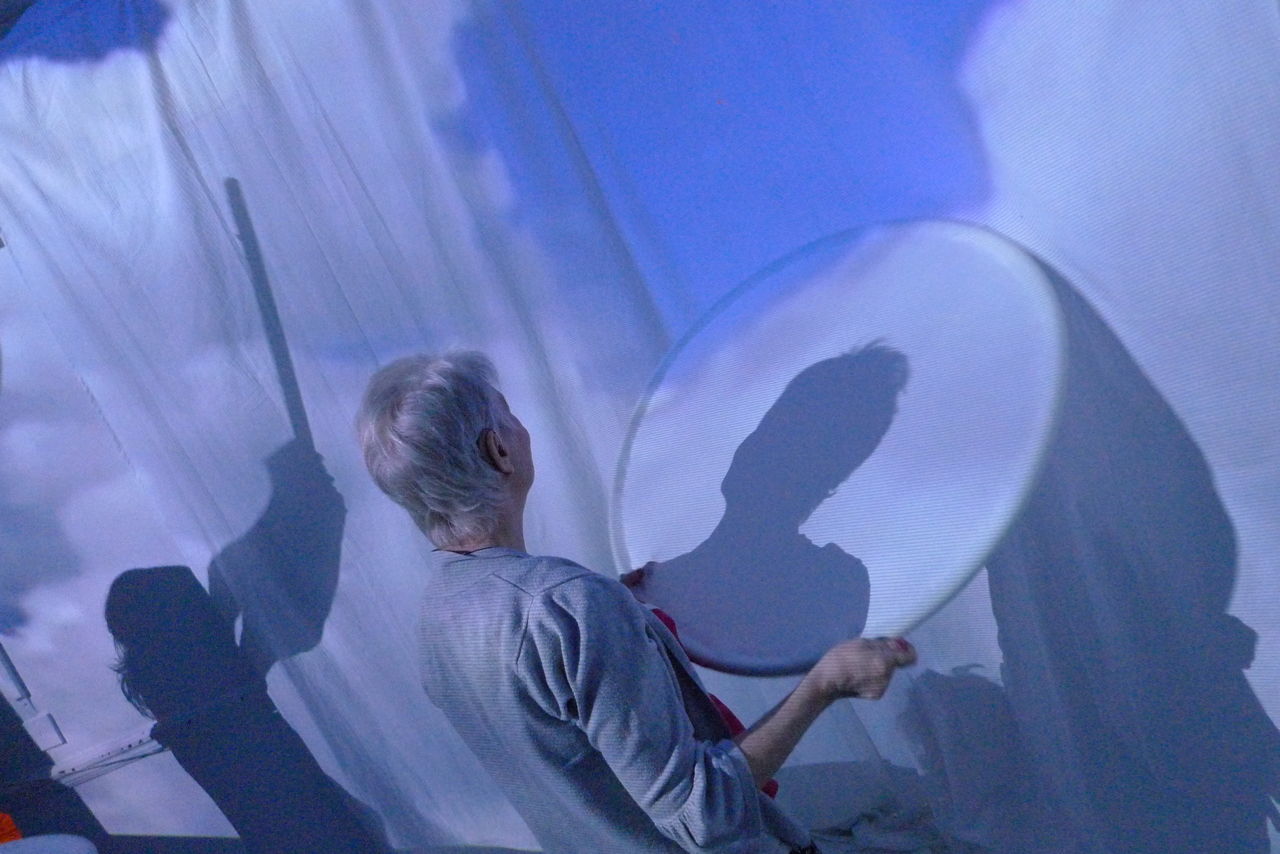 ....or contexts for interacting with puppets and each other.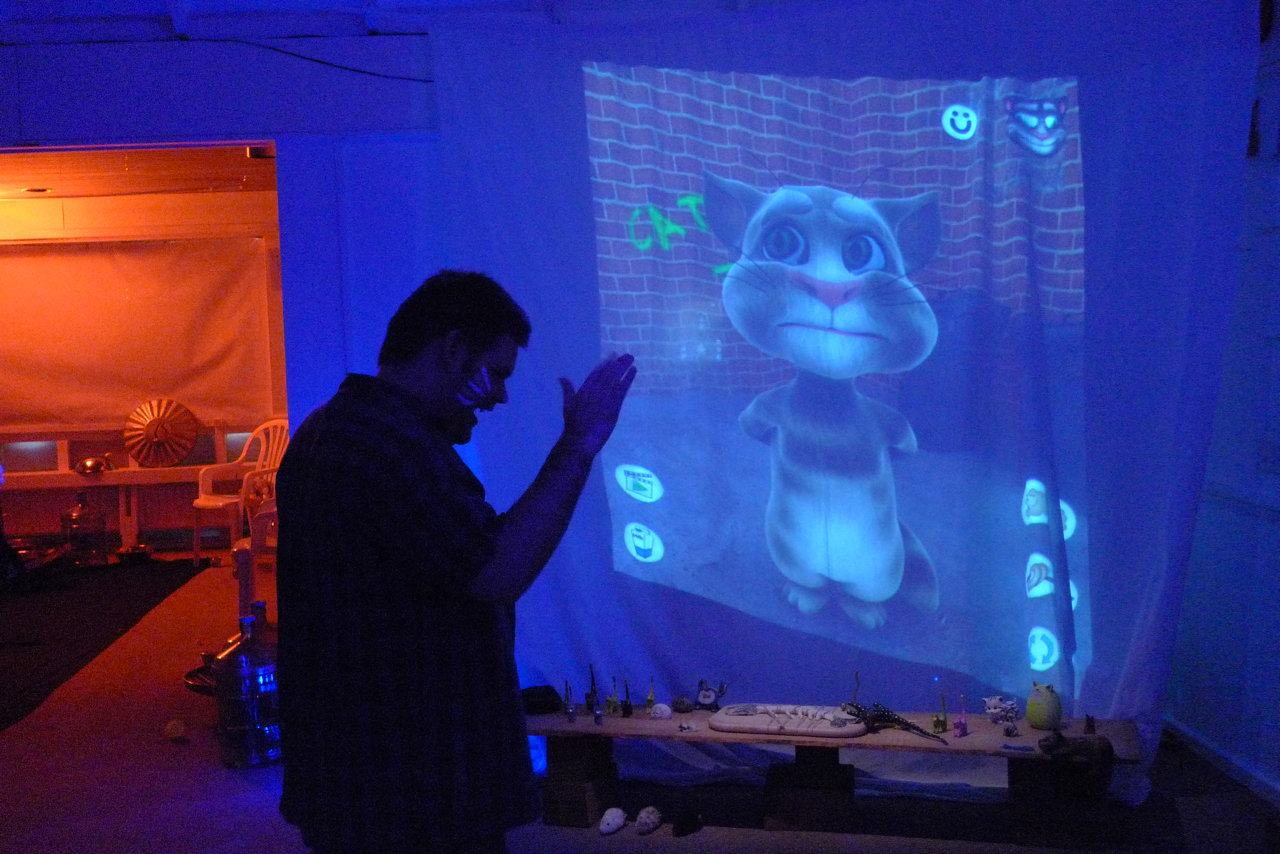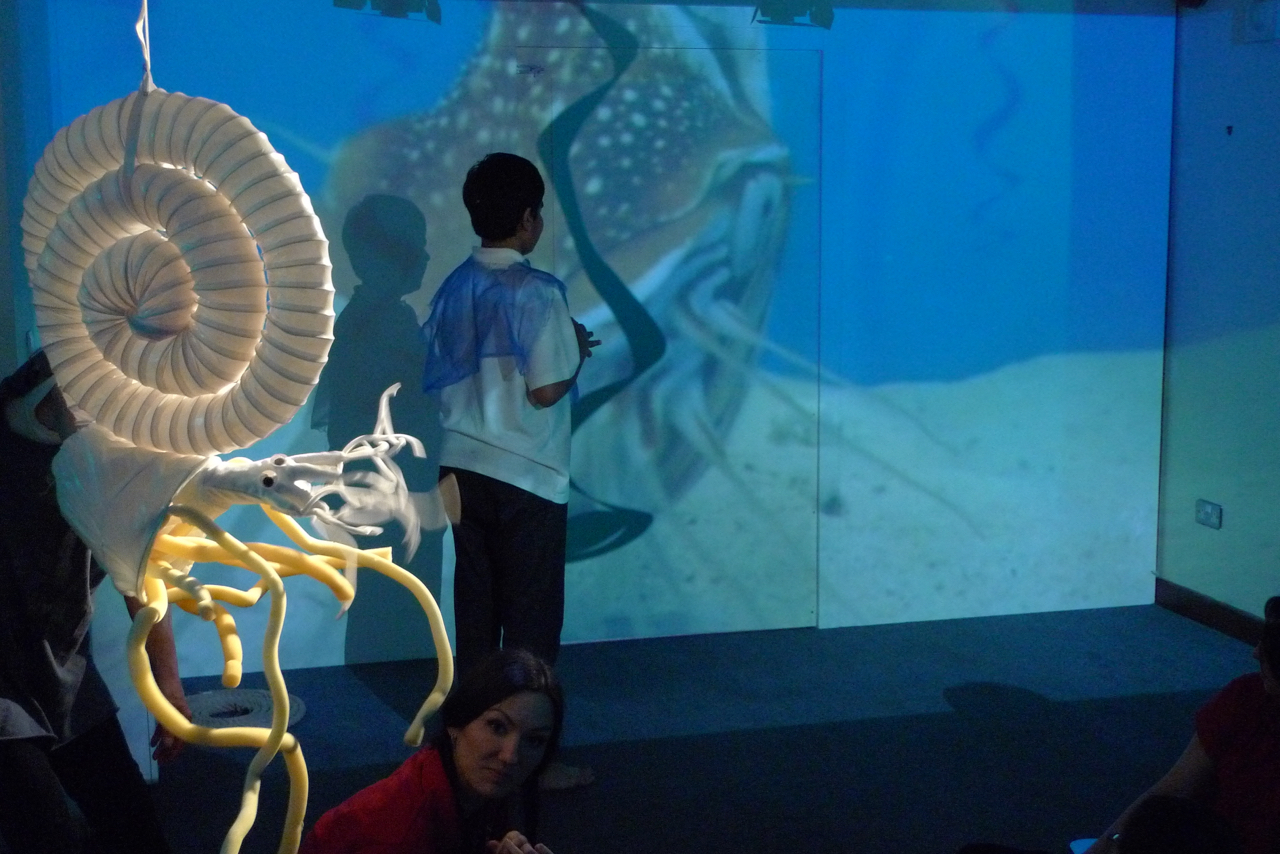 A projection can create a specific environment - a Parisian street, the Olympic games arena, a Sushi Bar, a ballroom......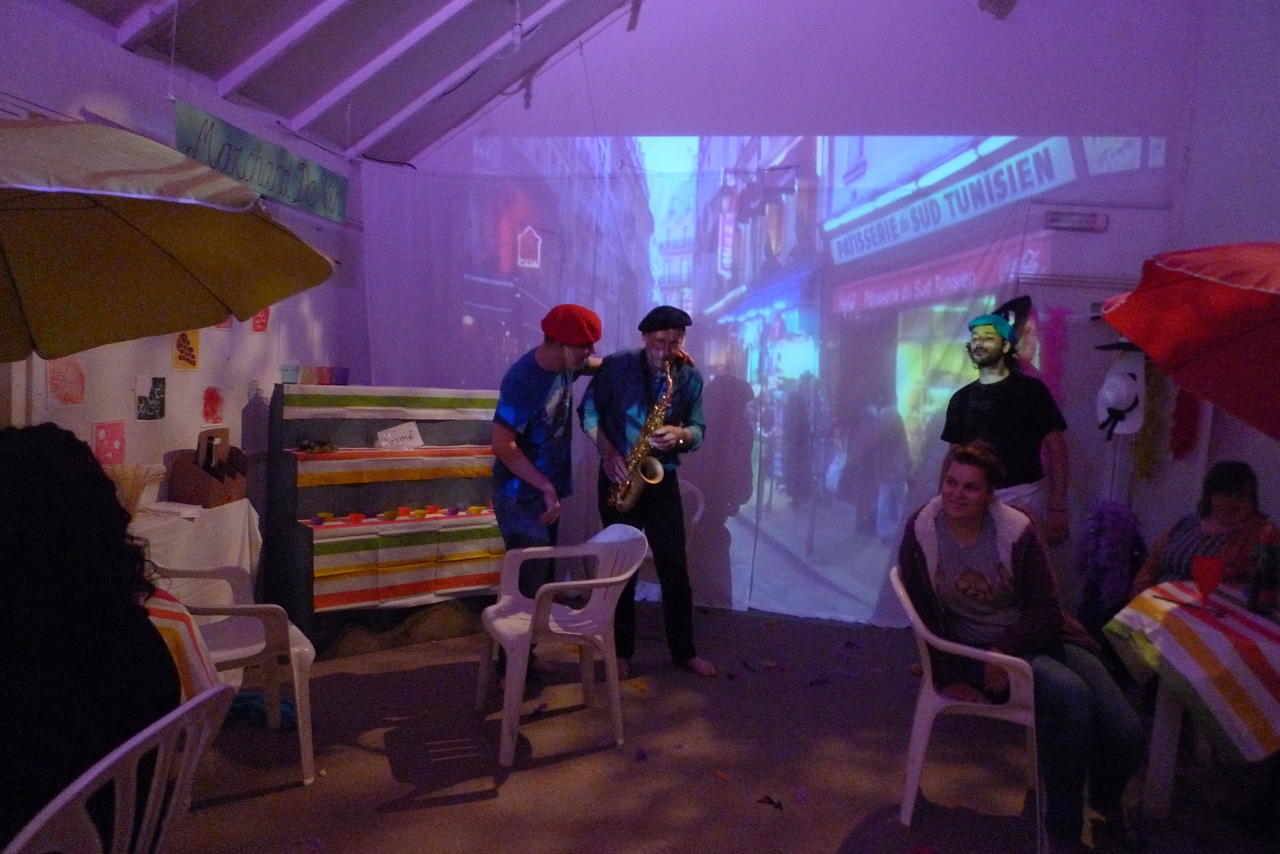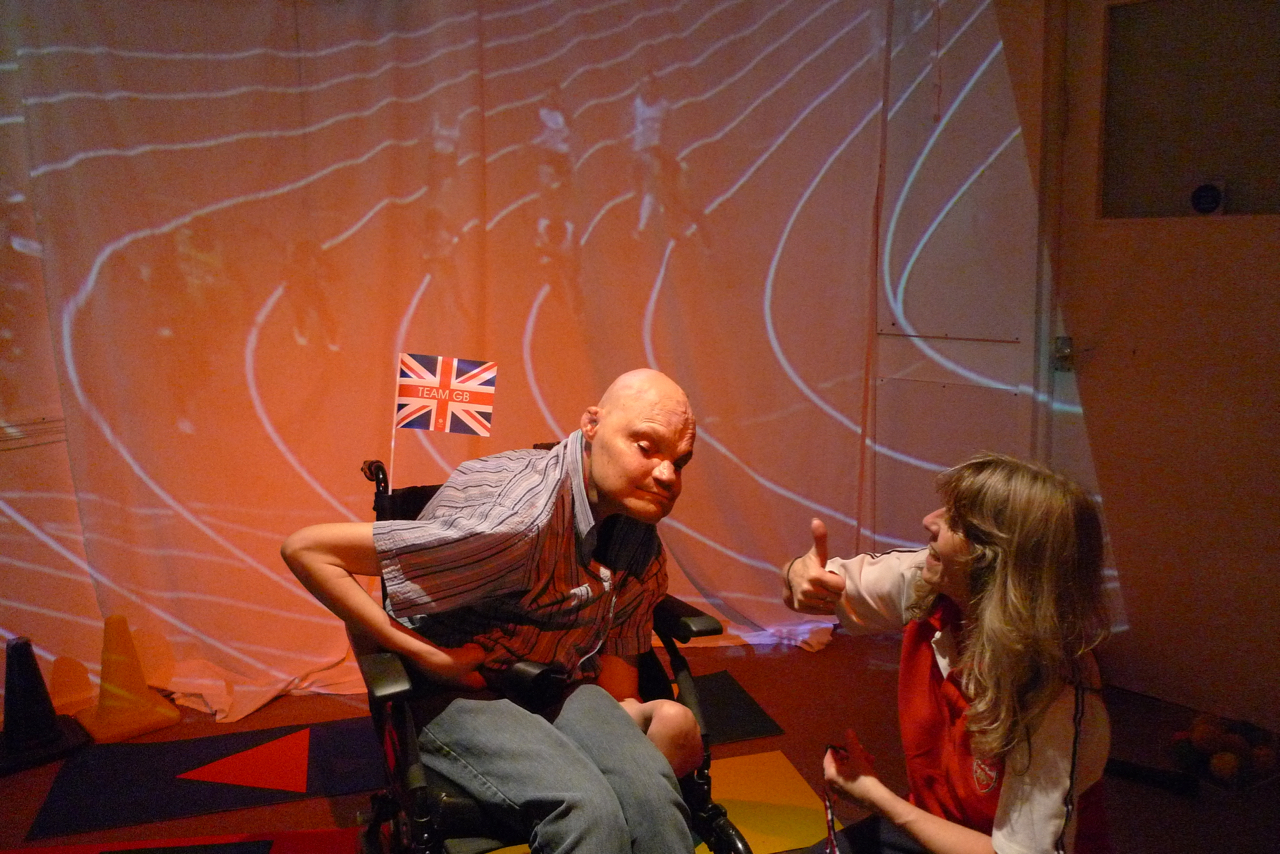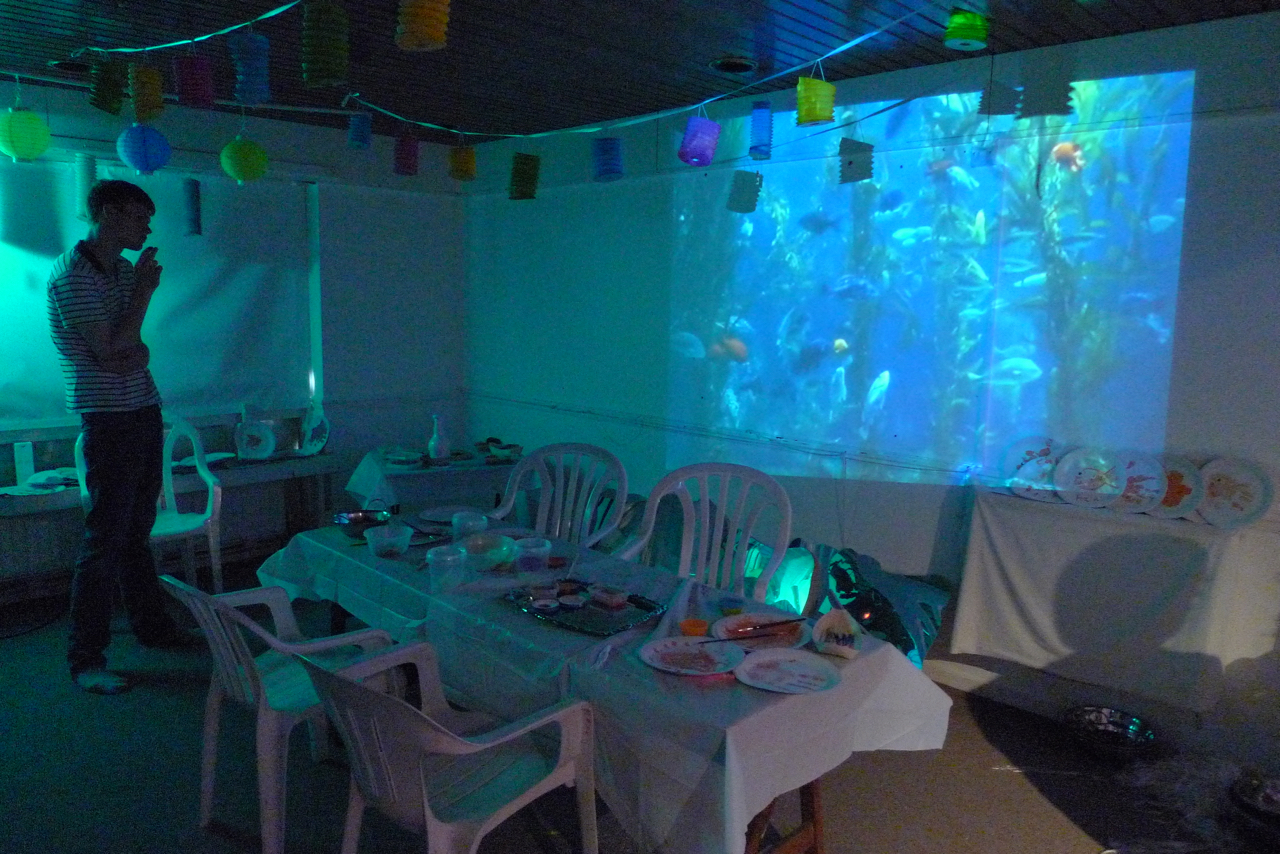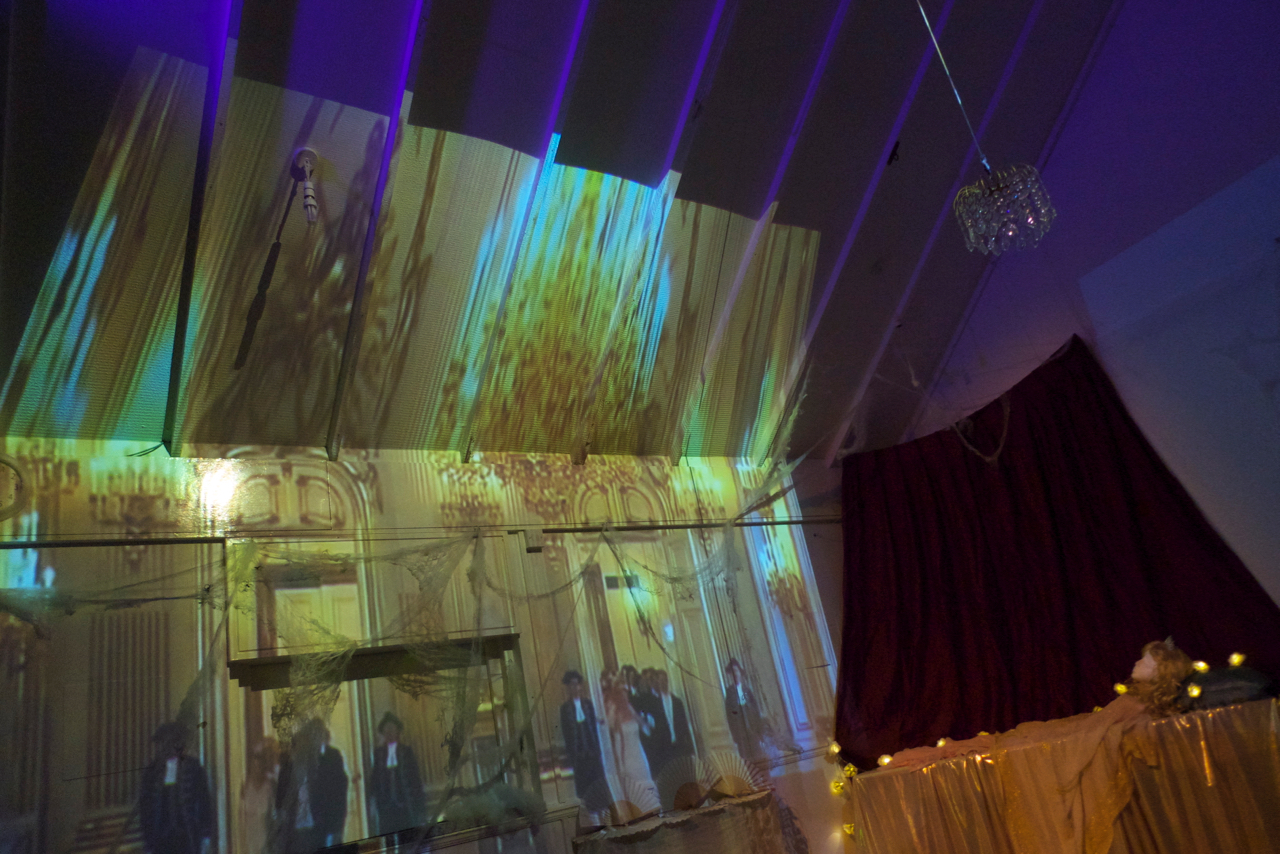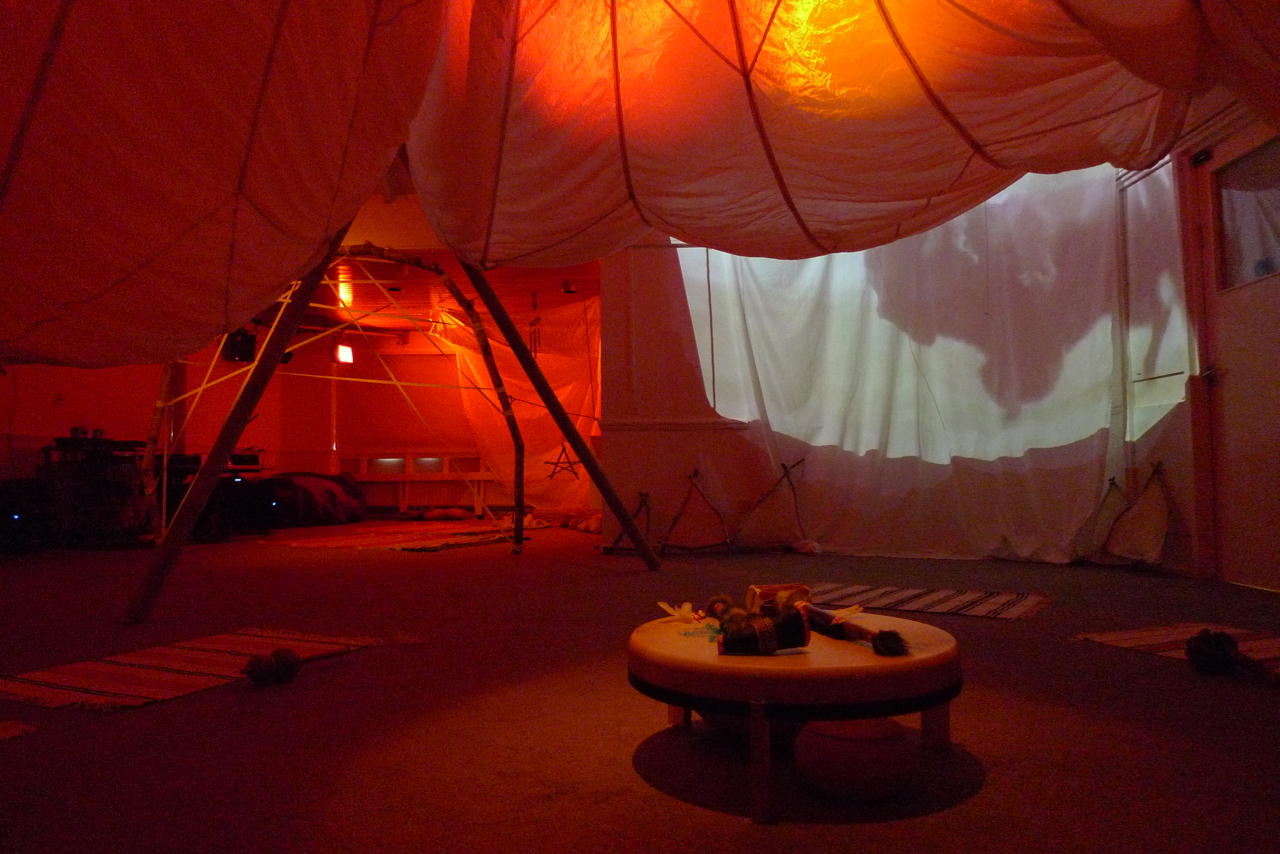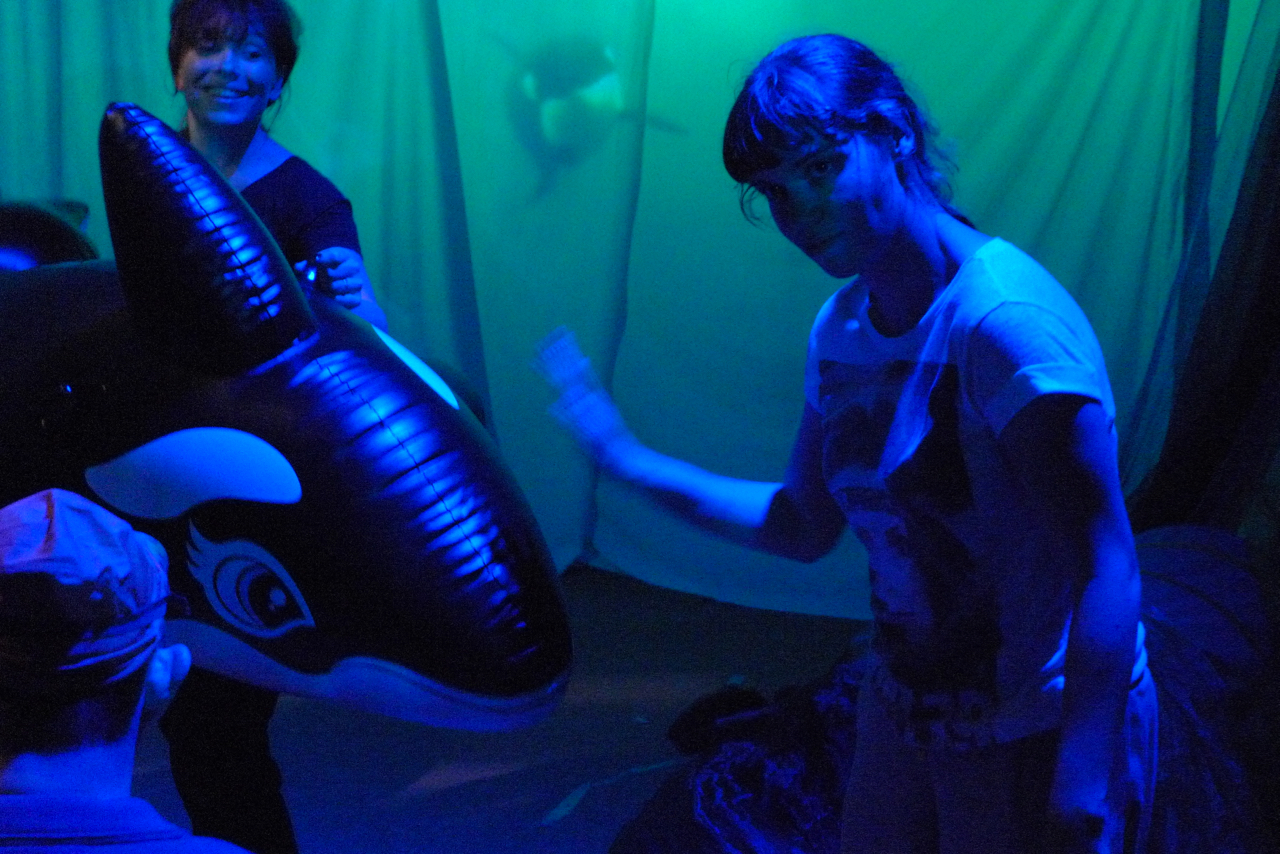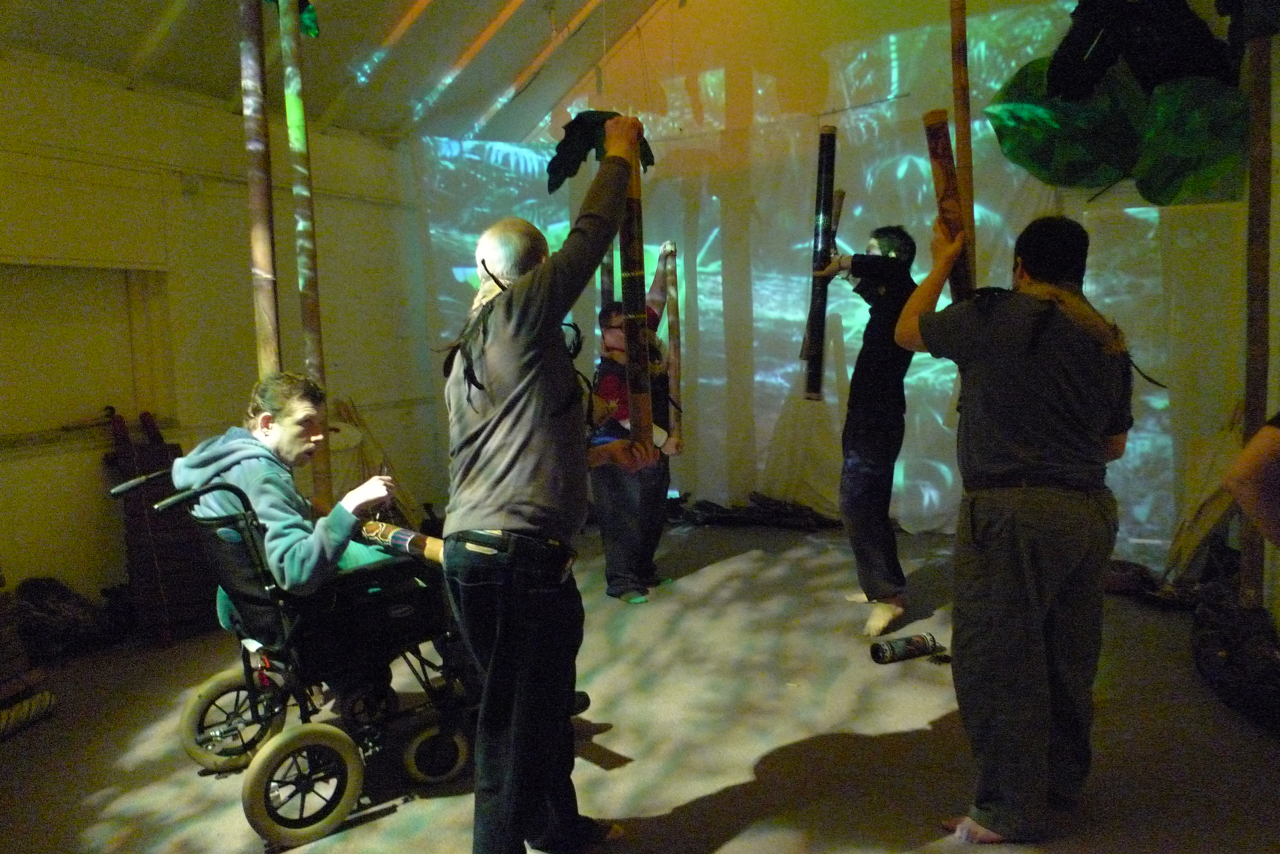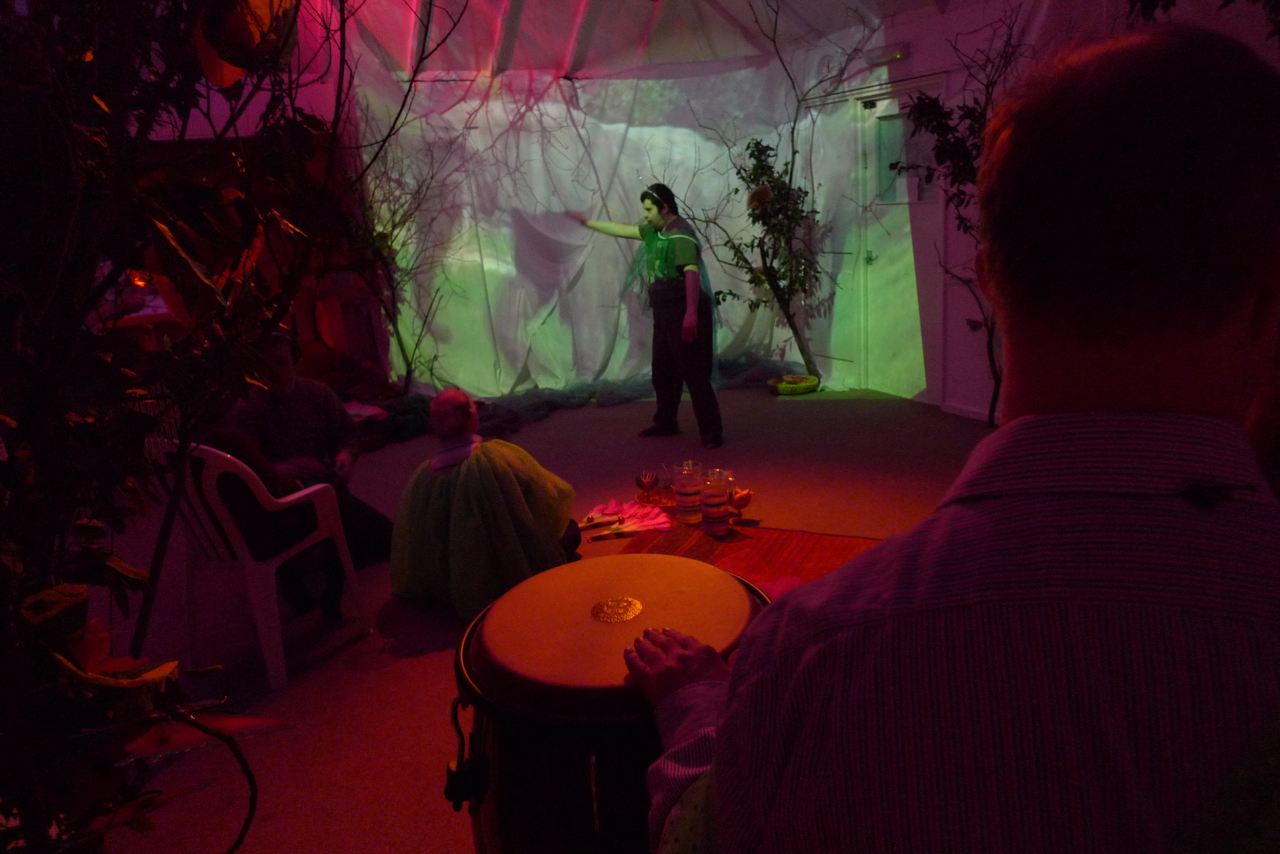 Animated projections can encourage movement and different forms of dance by providing visual examples with music and sound.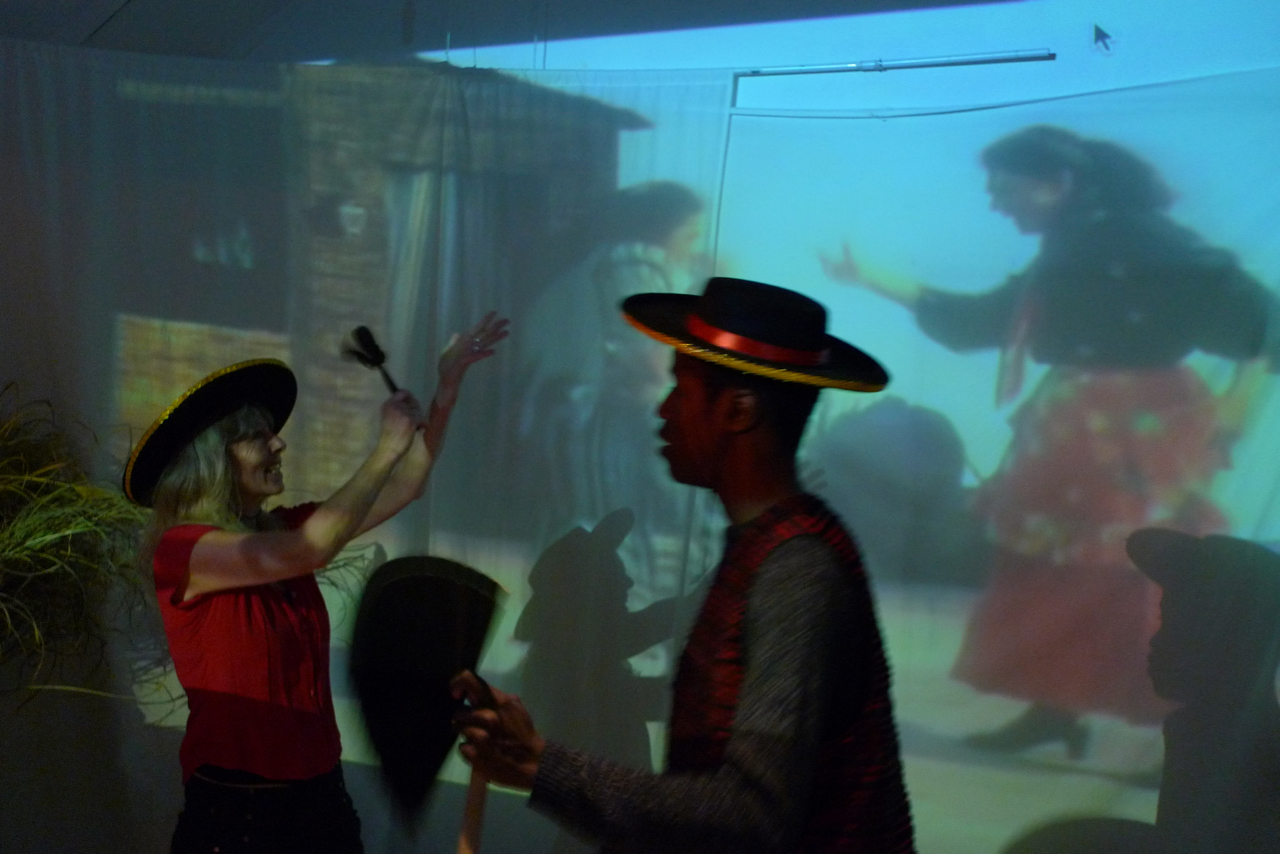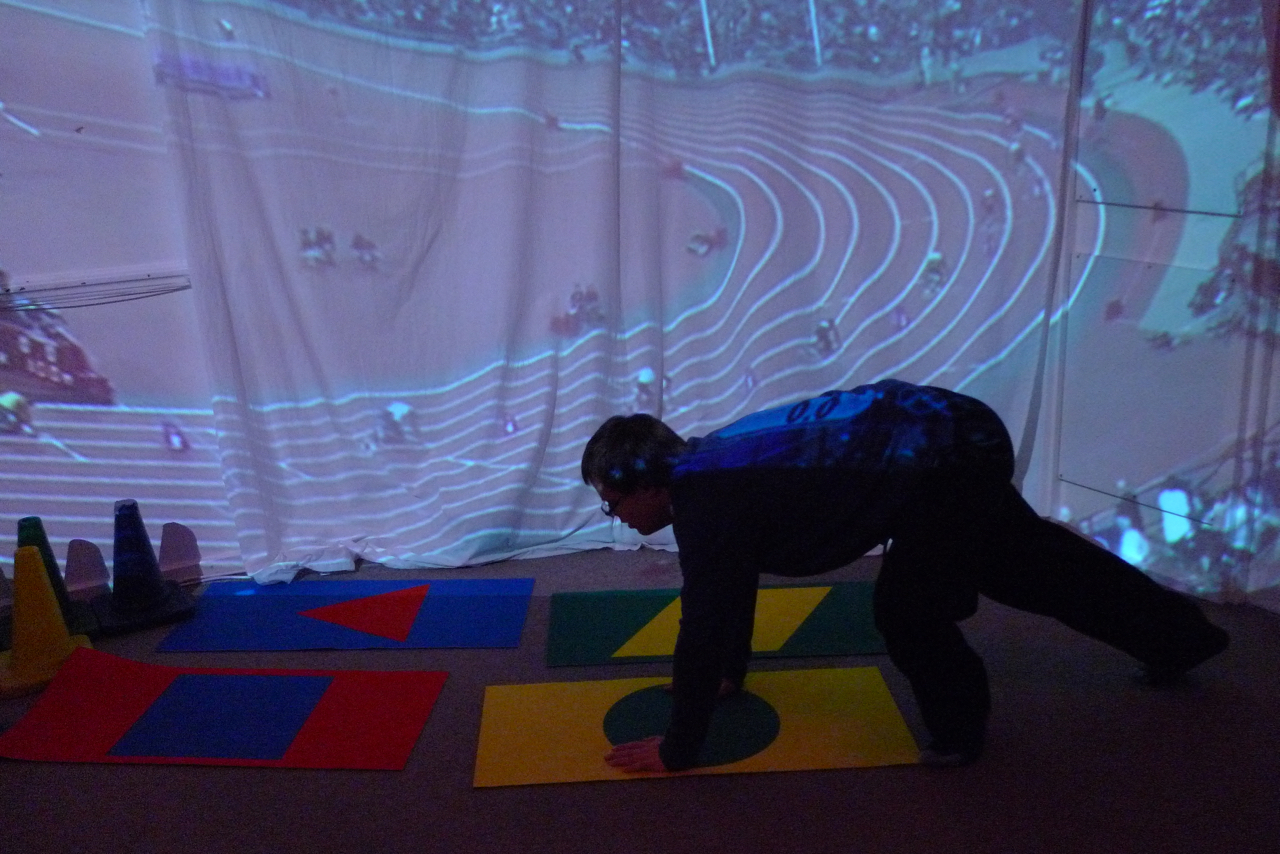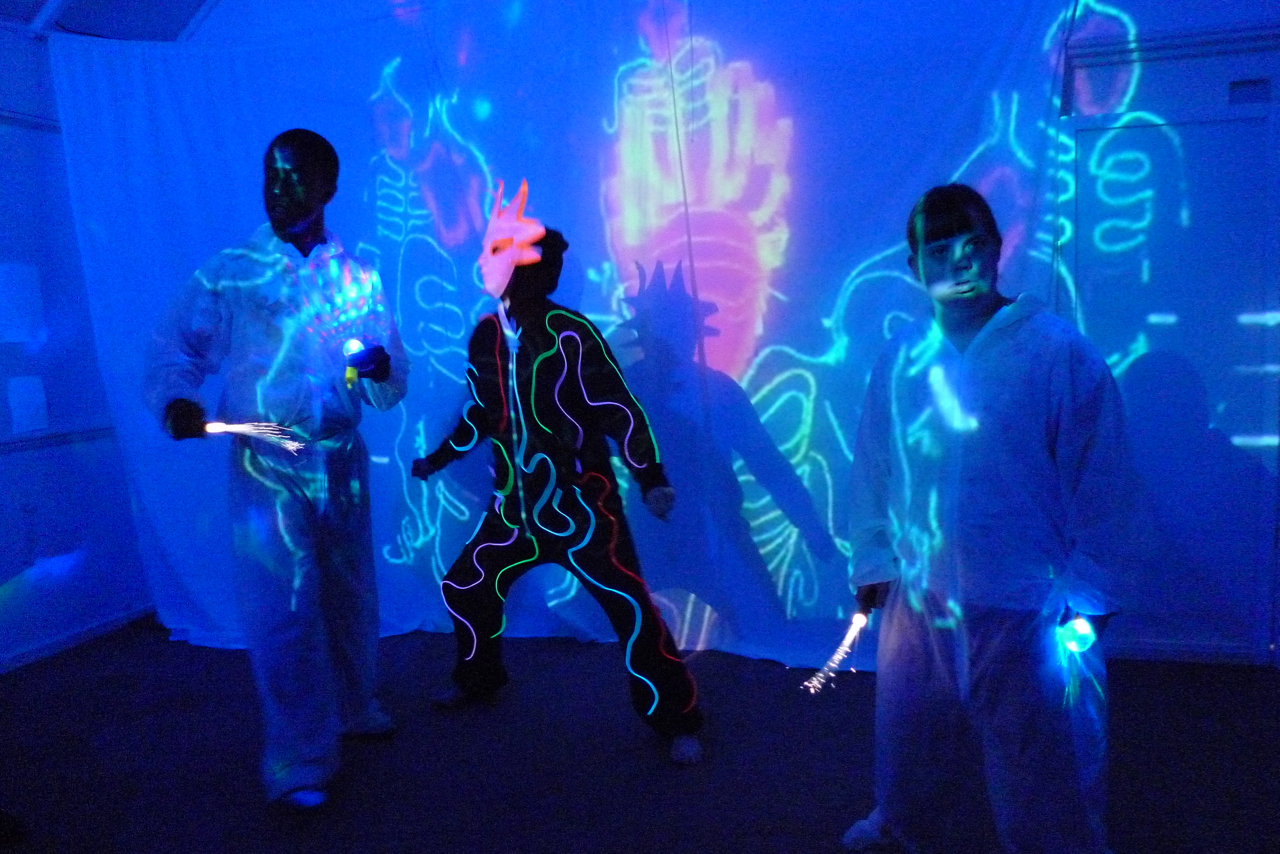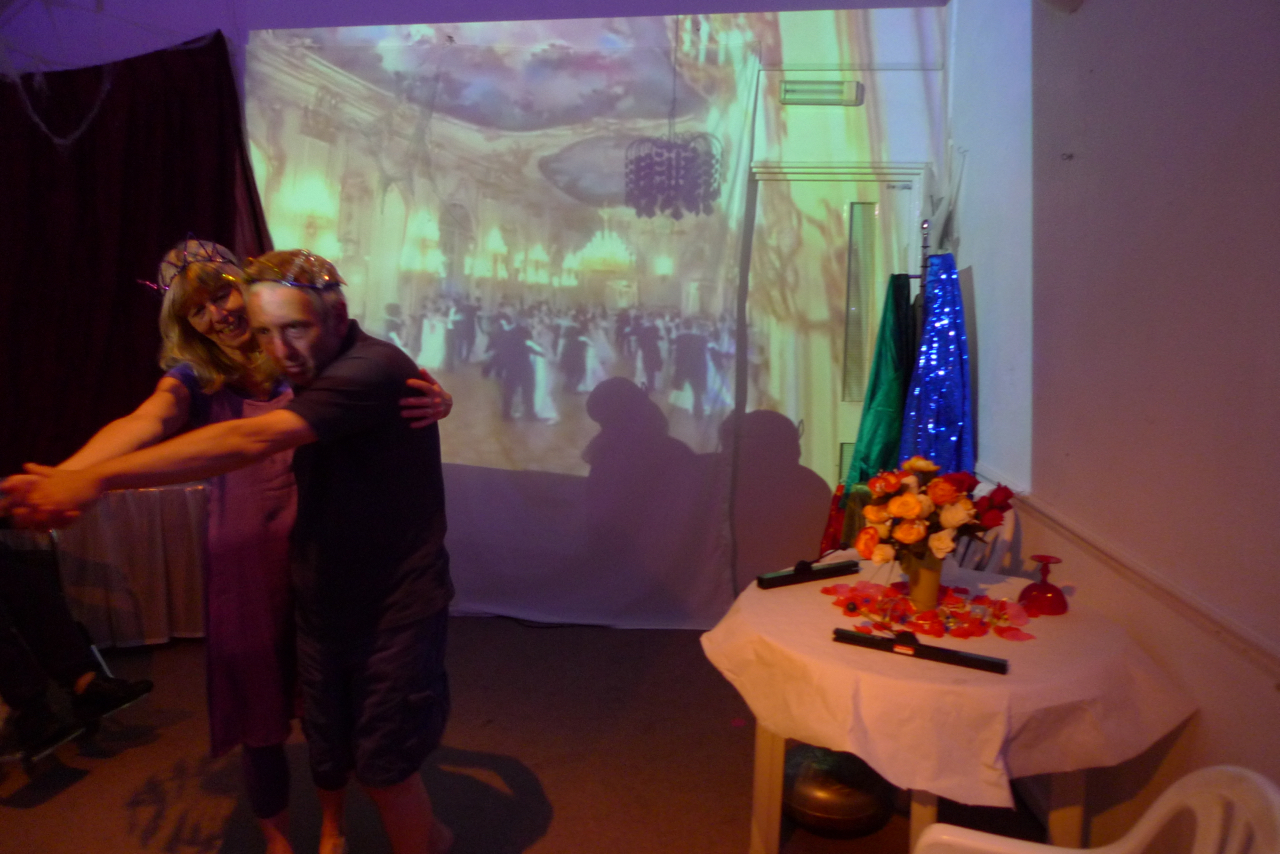 To project an individual's own actions, movements, performance so that they can see it for themselves in real time, use a video camera connected to a projector